Air Conditioning Training inc F Gas Accreditation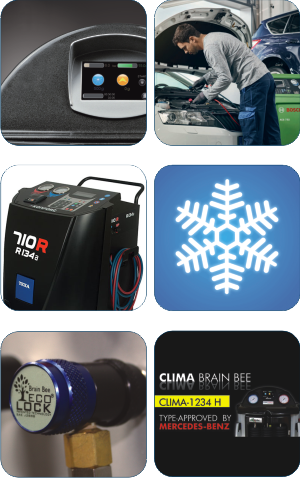 Course Details
The FGas regulations require you to have a refrigerant handling qualification by July 4th 2010. From the 4th July 2010, anyone working on vehicle air conditioning systems must have achieved a refrigerant handling qualification which meets EC regulation 307-2008, known as the "F-Gas Regulation".
Operators will require an IMI awards certificate; this will show employers and regulatory bodies that the holder has achieved a recognisable qualification. The qualification applies to all individuals who handle air conditioning refrigerant gases and may repair, recharge, service or in anyway dismantle an air conditioning system.
One Qualification For Life
With the DEFRA QCF qualification, your certificate lasts a lifetime. Other styles of certification require renewal every 5 years, including ATA qualifications.
Successful candidates will receive a certificate from IMI Awards.
Course Content
Refresher training to cover legislation & procedures
Practical test on gas handling
Online test on refrigerant handling, legislation & servicing
Review & certification award
Candidates should prepare for the assessment ensuring they have the required knowledge on AC systems, correct handling procedures, current regulations and health & safety requirements.
Who Should Attend
This course is for technicians that have previous knowledge and are reasonably competent in the service of air conditioning systems, but would like additional tuition and a refresher on legislation and procedures, in preparation of the F Gas test.
Accreditation
Successful candidates will receive a certificate from IMI Awards.
Where and When
The FGas accreditation can be taken at our Training Academy or on your site if the appropriate number of candidates are available (normally minimum of 4) and where acceptable facilities exist.
Course Information
| | |
| --- | --- |
| Duration : | 1 Day (9am - 5pm) |
| Course Code : | ACFGAS-1 |
| NQF Level : | 3 |
| Price : | £250.00 + VAT |
Available Dates
No Dates Currently Available. Please call us on 01823 328604 for more information.
Book This Course
To book this course, please click the button below to be taken to our main webiste. From there, you can select all the courses you wish to book in one place and make the necessary payment. Once the booking is completed, we'll be in touch shortly with confirmation of your booking.